About Outside in Leisure, Greenville, SC
Our top brands and quality service make it easy to see why we are your first choice for swimming pools, spas, hot tubs, and pool tables in Greenville and surrounding area.
Since 1993, our team at Outside In Leisure Products has been providing families in the Asheville, North Carolina and Anderson, Spartanburg, and Greenville, South Carolina areas with quality backyard recreation products and services. We take pride in offering the most reliable, efficient and superior-quality products on the market, with our number one priority being to provide our customers with the highest level of service and satisfaction.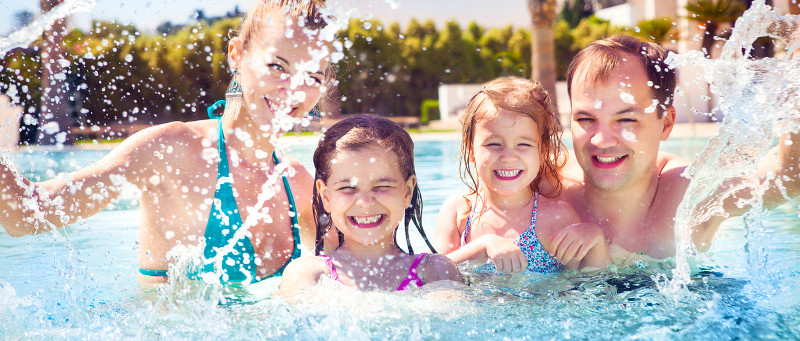 Whether you are looking for swimming pools made perfectly for your backyard, pool tables that will provide the whole family with entertainment, or hot tubs & spas for relaxation after a long day, you won't have to go far to find the top brands, products, and supplies you need when you shop with us. For over 20 years, we have been committed to helping our customers achieve their goals, and we will work with you to ensure you are fully satisfied with your new swimming pool, spa, or pool table. We can help you find the right family fun for your home.
Kind, helpful, and courteous.
"Scott goes above and beyond to be kind, helpful, and courteous. He makes the entire process fun. He obviously knows his stuff when it comes to chemicals. I would recommend him for all your pool, spa, or chemical needs."
★★★★★ Mike B.
Swimming Pools
We can help you create an inviting and exciting place to kick back and relax with our excellent selection of swimming pools.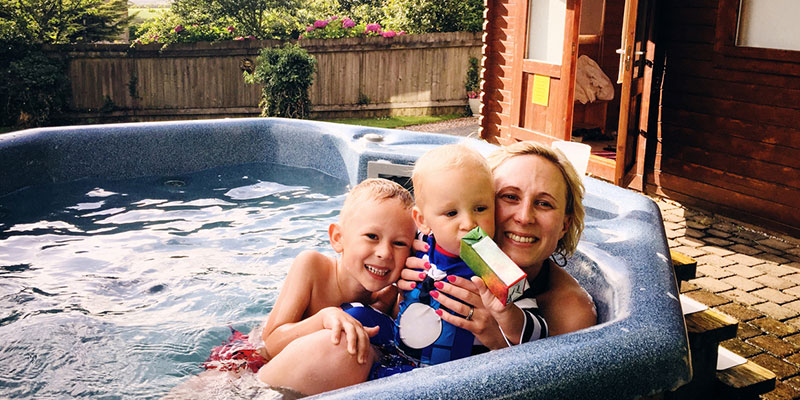 Hot Tubs & Spas
Don't delay shopping for hot tubs & spas because you haven't been able to find the one you truly love!
Pool Tables
We carry pool tables in a wide range of styles and prices to meet your requirements.
We offer an extensive selection of hot tubs and pools to meet your needs.
Not only do we have the largest retail display in the Upstate, but when you visit one of our two showrooms, you will find that our products come direct from the factory. You'll be able to purchase the products you want exactly how you want them, and with our competitive prices, you'll be glad you chose to come to us.
Contact us at Outside In Leisure Products today if you are interested in learning more about what sets us apart. We look forward to seeing you soon!
Why Choose Outside In Leisure Products?
Whether you are shopping for a swimming pool or are interested in adding a pool table to your home's basement, you won't be disappointed with the quality of our products, the selection we offer, or the services we provide. Our products are factory-direct and available at the best prices, and they will offer you and your family years of enjoyment. When you shop with us, our experienced team will help you choose the swimming pools, pool tables, and hot tubs & spas that meet your needs.
See what some of our satisfied clients are saying about our remodeling and construction services.
If you are wanting to put in an in ground pool, Scott can fix you right up. You could not ask for a better person to deal with. He bent over backwards to help me all the way the through the process. He has even called me just to check on things. I am completely satisfied with all aspects of this purchase.
Diana Stewart
12:41 01 Jun 22
Wonderful experience start to finish! Scott is amazing! My pool is beautiful! Highly recommend
Nicole Cornell
21:06 17 May 22
FIVE STAR ⭐️ ⭐️⭐️⭐️⭐️ We couldn't be anymore happier with this company AND SCOTT !!! Fantastic experience from the design work specifically for our yard , to the dig , and also cement work. Scott has answered all of our questions . Scott kept us informed on all details. He came out to the house to give us instructions more than once lol 😀 We are impressed with his knowledge and continued support in keeping it up our pool beautifully . Thank you Scott and Outside In Leisure Products !
Preaching Monroe
15:58 07 May 22
Best pool prices in anderson! Amazing service and staff. Always smiling faces and so helpful.
Candice Durham
03:23 07 May 22
Year 3 with our above ground pool, and there is no other pool place that I will step foot in. Scott is very knowledgeable and helpful! EZ Pool is the way to go people! Thanks for all your help in always getting our pool to its beautiful self every summer!
Heather Callaham
21:44 09 Apr 22
Scott has been helping us with our pool for sooo many years he's the most amazing pool guy you could ever imagine having!! He has so much knowledge and is always over helping and giving us the most productive knowledge about pools to help keep our pool A1!! He's amazing and I could say it a million times… Matthew is also a very nice young man who has helped me get my pool back together for me when we hit a bad year last year and got behind on keeping it up and clean! This year we are ready to rock and roll with Scott at outside in in Anderson, SC hurry and get in with Scott he's the bestest !!
Caitlin Young
14:55 08 Apr 22
Scott and the Outside-In folks just completed our new in-ground pool. We love it! We have an unusual shaped back yard. Scott came over, helped us talk through possibilities and make the most of our space. He was there every step of the way ensuring everything went perfectly. Could not have had a better experience. Thanks Scott and Outside In Leisure.
Kathy and Tim Hipp
13:07 20 Mar 22
Bought pool 2005, Scott has been there through all these years answering questions, finding solutions, new steps, replacement of liner, new pump....
Delores Strickland
19:05 18 Mar 22
We bought a 27' pool 3 years ago. Best money we could have spent. Grandboys love swimming all summer. We were very impressed with all staff! Very informative and helpful. We use their ezpool chemicals and have crystal clear all year. So easy to use and maintain pool.We strongly recommend them!!
Sheila Hopkins
21:25 05 Mar 22
Just purchased our above ground pool from Mr. Scott from outside in. He was so great and informative about what we were looking for and what was needed. Super nice guy who knows what he's talking about. Not pushy at all! Loved the service!
We bought our hot tub here. We love our hot tub! Even better was the awesome service that Scott in Anderson has given us. Everything from questions we have had about our tub and how to keep it properly treated, to coming into the store to buy chemicals that we needed -Scott is fantastic. He is always prompt in returning texts or phone calls. He is polite, professional and yet down-to-earth. I think Scott makes the Anderson store what it is. Great guy, great personality. We highly recommend Outside in Leisure in Anderson if you are looking for a hot tub or pool. Not many places offer the great after-the-sale service that Scott does!
No Brick Walls
22:58 17 Dec 21
Bought my pool from here four years ago and always love calling if I have a question. Scott goes above and beyond and makes sure his staff are always on point. They are friendly from the moment you walk in the door until the time you leave, with or without purchases. This team is very knowledgeable in pool chemicals/treatment and always willing to provide suggestions (troubleshoot) to save money before buying chemicals. Thank you all for everything you do. Keep up the good work!
April Wardlaw
13:58 24 Aug 21
I couldnt be happier with the service I recieved from outside in pools. Bought my pool and the scheduled the grading and install. Everything happened as planned and the people are second to none. Quality products and great service. I would not hesitate to buy another pool from this dealer. Thank you all very much!
Kevin Pierce
18:17 13 Aug 21
Love the Anderson location! Very helpful, knowledgeable and friendly. If you have an above ground pool and are not using EZ Pool chemicals you're making life harder than you need to.
Cory Hedstrom
01:12 30 Jul 21
They always have just what I need and Scott (Anderson store) always answers any questions that I have about my pool care. Highly recommend this place.
DEBORAH BATSON
16:30 28 Jul 21
Highest rating for Outside In Leisure of Anderson! I couldn't be happier with the job. The pool was completed and ready to use within the timeframe originally quoted, even with rain delays and the inevitable changes. Scott was on top of everything and kept us updated on all steps of the process. Even after completion, Scott worked to ensure everything was balanced and in working order. And he patiently answered all my questions as a first-time pool owner 😊 I highly recommend Scott and Outside In Leisure of Anderson. Well done!
Mary Reifenstuhl
12:56 28 Jul 21
Very nice and knowledgeable staff
Julie Fleming
01:25 20 Jul 21
We bought our pool First pool from outside in leisure in Anderson South Carolina three years ago. I would highly recommend going there and purchasing a pool. The customer service you will receive from Scott and all the young gentleman working for him is outstanding. This summer my pool was pond green and being that this is my first pool and knowing nothing about pools they guided me every step of the way to get it crystal clear. It was a little bit of a process but they kept a positive attitude and always made me feel welcomed when I would comeIn to have water tested to see what next steps I should take. So very thankful for everything they did for me.
Sarah Wilbert
20:48 13 Jul 21
They sent two guys out early. It took them about 3 hours total, which included hand spreading close to 4ton of sand, to install our pool and filter system (27'×52")After they were finished they explained the pool and provided me with literature. They were polite, kind and didnt mind doing this with me spectating and little kids around.
Amber Magyari-Godfrey
17:49 06 Jul 21
This place is the best place to buy a pool or hottub! The staff is very friendly and helpful. If you are looking for a great product to keep your pool crystal clear and at a great price then I highly recommend easy pool. Easy pool is the best product I have ever found that keeps my pool the cleanest it has ever been. Easy pool is the way to go.
ashley bryson
18:16 18 Jun 21
Great experience, HIGHLY recommend!! Scott is a very honest, straight-forward man who goes above & beyond to make sure everything is taken care of in a timely manner & to make sure your satisfied with their service! Thank You Scott -Brooke & Tommy
Brooke Galloway
13:02 29 May 21
Great people and grat service
Donald Brown
00:36 23 Apr 21
Time to get your order in for that new pool.There are only a few left to order to insure yours will be installed this season. Talk to Scott about any concerns you may have concerning your pool and upkeep before you buy. Our questions were answered before we bought our pool and the upkeep is easy with the help of Outside In. They stock all the supplies you need.
Jerald Burdette
02:25 29 Mar 21
Last year during COVID we decided to get an inground pool. Scott at Outside In Leisure in Anderson was our consultant. He worked tirelessly to make sure that we got exactly what we wanted. He kept us well informed during the process and was eager to answer any and all of our many questions. He handled all aspects of the pool and labor involved with the highest form of professionalism and made us feel at ease throughout the entire process. We would highly recommend Scott and Outside In Leisure for all of your pool needs.
Debbie Wilson
01:01 26 Feb 21
Always helpful and good people
Anthony Hamby
18:09 09 Oct 20
Knowledgeable, friendly, moderately priced... Worth the drive
kelly gamble
19:00 28 Sep 20
Great service! Scott did an amazing job helping us with our first pool! Definitely recommend this place!
Crystal Hershberger
15:18 10 Sep 20
Very helpful when I had questions
Kathy Ceravone
16:40 28 Aug 20
Scott goes above and beyond to be kind, helpful, and courteous. He makes the entire process fun. He obviously knows his stuff when it comes to chemicals. I would recommend him for all your pool,spa, or chemical needs.
Mike Bryant
16:37 22 Aug 20
Update- In a time of shortage, Scott was able to find me a liner. We figured out a schedule time that works great for me, and everything is perfect. He took responsibility, acknowledged his mistake, apologized, and made everything right. At first, I was just done. Now, I'm glad that I didn't give up on the company! I appreciate y'all going over and above to make me a happy customer!Today, I called and requested a replacement liner. I was told that they had one left in stock in my pool's size. I drove there, and then they told me that I couldn't have the liner because they had 2 installs pending, and something may be wrong with one of those liners. In addition, if those were good, they needed it for customers whose pools were still under warranty. My questions is, why are those customers more important than me? After all, I bought my pool from this location. Are long term customers not as important as new ones? They have their product already. That liner should have been mine. In addition, Scott said that he would check around and get back with me today. I did NOT receive that call back.
Tina Scott
19:01 16 Aug 20
Great service and great people
Scott at our Anderson SC store from purchase of our pool 4 years ago till today has gone above and beyond. He has assisted us in all aspects of caring for our pool and without exception his advise has been spot on. From the first day we filled out pool it has been crystal clear and inviting. He and his staff excels when it comes to customer service. I would recommend anyone looking for a pool or has issues with their pool to visit Scoot and his crew they won't steer you wrong.
Robin Boyle
22:42 25 Jul 20
My wife loves our pool. The did an excellent job.
William Combs
14:59 21 Jul 20
Love this place. They are always so friendly and knowledgeable. They don't mind answering questions
Kim Barnhart
22:14 18 Jul 20
Very knowledgeable about pools. Good pricing. Right now a low stock due to covid, but definitely worth the look
Betty Gilliland
16:08 07 Jul 20
Outside In Pools in Anderson, SC is the BEST!Scott Hughes introduced us to EASY POOL CHEMICALS.We LOVE it!No more pre dissolving your shock!Just add a couple scoops of EASY POOL once a week and your chlorine tablets and your done!Thank you Scott Hughes for your friendly and very knowledgeable help keeping our pool safe for our grandchildren! SCOTT HUGHES and Outside In of Anderson are the BEST OF THE BEST!Jimmy & Judy Tinsley
Judy Tinsley
17:08 13 Jun 20
Scott was very knowledgeable in what he does. From purchase to installation every thing went smooth. I have dealt with three different pool companies over the years, and this was the best.
Harvey Hix
16:37 12 Jun 20
We purchased our above ground pool in April. They done a great job installing our pool. Scott is very knowledgeable and helpful with any questions we have. We highly recommend them for all your pool needs.
kaylee shaw
16:53 31 May 20
Very helpful and friendly staff. Scott is very knowledgeable of the pools, equipment, and chemicals. Great experience. About to buy my second pool from them.
Scott Sealy
23:28 29 May 20
We want to help you enhance your outdoor living space.