FOUR WINDS SPAS
Four Winds Spas has been a leading manufacturer of quality hot tubs, therapeutic spas and swim spas for more than two decades. Their unparalled commitment to craftsmanship, excellence and innovation has allowed us to stay at the forefront of the spa manufacturing industry. Incorporating cutting-edge technology and aesthetic beauty, Four Winds is dedicated to providing a stunning array of spas to meet every style and budget.
BRUNSWICK BILLIARDS AND GAME ROOM PRODUCTS
In 1845, John Moses Brunswick set out to build the world's best billiards tables. Applying his formidable craftsmanship, a mind for innovation, boundless energy, and a passion for the game, he created a table and a company whose philosophy of quality and consistency would set the standard for billiard table excellence. Even more impressive, he figured how to bring families together. And keep them that way.
VOGUE POOLS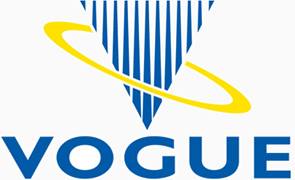 The Vogue brand stands above its competition thanks to a broad range of aboveground pools, including resin, steel, hybrid and wood pools. Vogue has been committed to innovation for 30 years, always offering high-quality, value-added products that satisfy customer needs and expectations.
HAYWARD POOL PRODUCTS
Hayward® Pool Products' objective is to make your pool experience worry and hassle-free. For over 80 years, they've been helping pool owners enjoy the pleasures of pool ownership by manufacturing cutting edge, technologically advanced pool equipment worldwide. Hayward aims to take the worry out of pool ownership by developing products that are efficient, require little maintenance and add value to your investment.