Let us help you experience the therapeutic benefits of spa tubs.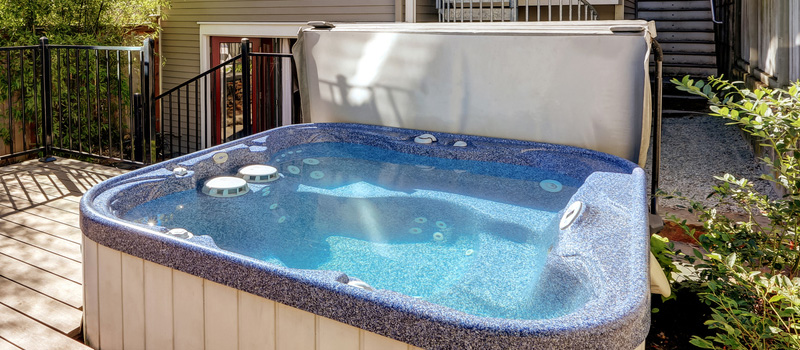 It is not surprising that many medical professionals are recommending that their patients investigate spa tubs for relief from a variety of health conditions. The number of benefits involved from a health standpoint make this a wise investment. In addition, you should discuss your purchase with your accountant as you may be able to deduct the cost.
Here at Outside In Leisure Products, in Anderson, South Carolina, we aren't tax professionals, but we are experienced with spa tubs. We'll provide you with assistance in selecting the right one for your needs and instruct you on how to properly care for your investment.
In addition to having a nice selection of spa tubs to choose from, we also have the supplies you'll need to keep yours in top condition. We will answer all your questions about spa chemicals, so you can maintain a safe water balance and cleaning policy. Our showroom offers the top brands of spa tubs, so you can see, touch, and even try one and be confident your ultimate decision is the right one for you.
We have served this area for more than 20 years which has taught us the best, high-quality spa tubs to carry, so you can enjoy many years of relaxation, fun, and therapeutic benefits. We can also help you with the accessories to enjoy your spa fully. If you have any questions about spa tubs, don't hesitate to call us or stop by one of our two conveniently located showrooms. We look forward to assisting you with your spa needs.
---
At Outside In Leisure Products, we offer spa tubs to residents of Greenville, Spartanburg, Anderson, Simpsonville, Mauldin, Powdersville, Greer, and Fountain Inn, South Carolina.