Hot tubs are relaxing and come with many advantages to your health.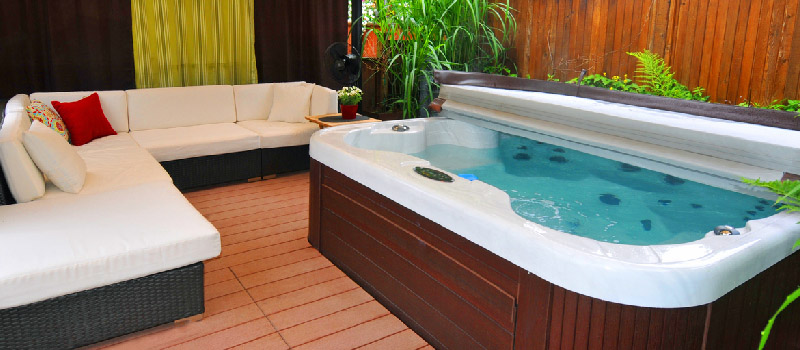 Sitting down in comforting pool of bubbly water might seem like something you're only able to do at a gym or a spa, but what if you could have that comforting and relaxing experience every day? Here at Outside In Leisure Products, our selection of hot tubs can help you have that spa experience anytime you'd like from the comfort of your own home in the Greer, South Carolina area.
Hot tubs are indeed a luxurious, relaxing experience, but they are great for many aspects of your health as well. Not only does a soak in the hot tub (long or short) help to lower stress levels, but hot tubs have also been shown to be beneficial for people who have a lot of headaches or migraines. Soaking in hot tubs has also proven helpful to people with insomnia, those with chronic muscle aches and fatigue, people afflicted with arthritis and many other issues. Instead of feeling that you are pampering yourself with the purchase of a hot tub, think of it as taking care of your body instead!
Here at Outside In Leisure Products, we have a variety of hot tubs that you can choose from to best meet your needs. With a variety of sizes and different features, we can get you the hot tub that will be best for you. Additionally, we stock everything you'll need for your hot tub, such as cleaning chemicals, accessories, covers and more. With brands that you know and trust like 4 Winds Spa and Brilliance, you're sure to find a hot tub that will suit you.
To learn more about our hot tubs, please come see us today at Outside In Leisure Products!
---
At Outside In Leisure Products, we offer hot tubs to residents of Greenville, Spartanburg, Anderson, Simpsonville, Mauldin, Powdersville, Greer, and Fountain Inn, South Carolina.
Similar Services We Offer: