Get the best in quality hot tub supplies here at Outside In Leisure Products!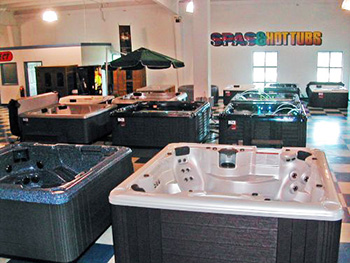 A hot tub is one of the best additions you can have in your home or your business! With the relaxation and luxury that come with hot tub ownership, you can enjoy a relaxing soak in your own private bubbly bath at your leisure and when it is convenient for you. In order to keep that relaxing soak relaxing, however, you need to make sure you have the right hot tub supplies ready and on-hand to ensure that your hot tub is clean, safe and always ready for your next soak.
Here at Outside In Leisure Products, we are your Greer, South Carolina region supplier for top-quality hot tub supplies. We have everything you need to ensure that the water in your hot tub is safe and clean when you want to have a soak. In addition to water cleaners and chemicals, we also have supplies like ladders, hot tub covers, and parts that will keep your hot tub safe from small children, pets and yard debris, while also making it accessible when you would like it to be. We even have a few pool toys that will work nicely with your hot tub!
No matter what hot tub supplies you are looking for, you will be able to find them here at Outside In Leisure Products. With over 20 years of experience taking care of pools and spas like yours, we would be happy to help show you the best hot tub supplies for your needs. Give us a call or come and see us today!
---
At Outside In Leisure Products, we offer hot tub supplies to residents of Greenville, Spartanburg, Anderson, Simpsonville, Mauldin, Powdersville, Greer, and Fountain Inn, South Carolina.