One thing that often surprises our customers is just how affordable spa tubs can be.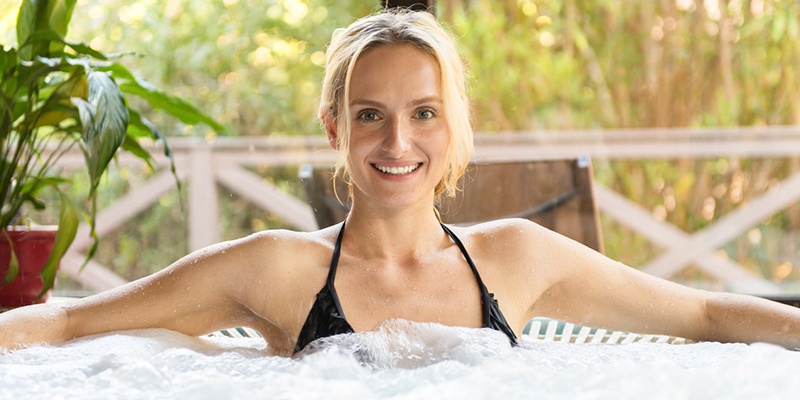 When you're looking for spa tubs in the Greer, South Carolina area, the best place to shop is Outside In Leisure Products. As our name suggests, we specialize in products designed to enhance our customers' outdoor spaces and make them more appealing and functional. Adding a spa tub to your yard is a great way to give yourself a place to relax, as well as enjoy the benefits, such as improved sleep, relief of stress and anxiety, and even less pain in your body. When you're ready to take the plunge, visit either of our two locations to explore our selection of spa tubs.
Spa tubs come in all different shapes and sizes, which means you can easily find an option that fits in the space you have available without overtaking your yard. You can choose from spa tubs that seat several people or a one- or two-person tub that provides a cozy place to relax. Our selection of spa tubs includes styles from Brilliance and 4 Winds Spas, which are two of the top brands in the industry. We also have a spacious showroom that allows you to see the spa tubs set up and envision one placed on your property.
One thing that often surprises our customers is just how affordable spa tubs can be. We also carry all the supplies you need to maintain your spa tub, including chemicals, covers, and all the other essentials. You can get a high-end spa tub with all the bells and whistles or a simpler unit that will deliver targeted relief for your sore, tired muscles. No matter what you're shopping for, we have the perfect spa tub for your home.
---
At Outside In Leisure Products, we offer spa tubs to residents of Greenville, Spartanburg, Anderson, Simpsonville, Mauldin, Powdersville, Greer, and Fountain Inn, South Carolina.