Select one of our many spa tubs and start enjoying the relaxing benefits today!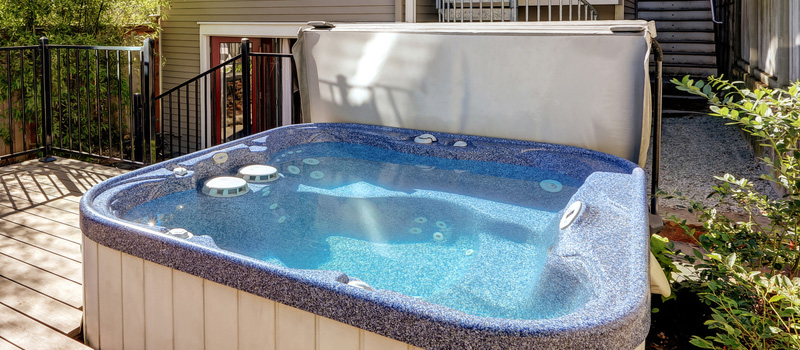 When you think of having outdoor water activities, most of the time, you are probably thinking about a pool. However, there is another option when it comes to enjoying your own outdoor oasis: spa tubs! Here at Outside In Leisure Products, we love spa tubs as much as we love our pool options. If you are looking for a way to relax in your Spartanburg, South Carolina home, let us help you choose from our wide selection of spa tubs for your very own oasis.
While most people think of spa tubs as a place for relaxation, there are other benefits as well. Spa tubs are wonderful for people who exercise, since the warm water and jets ease, loosen and comfort sore muscles. When your muscles are able to get the increased blood flow that happens when there is warm water, they are able to heal themselves faster. Additionally, spa tubs are great for people who have arthritis and insomnia. Even if the only thing that ails you is a frustrating day at work, spa tubs are the perfect way to start or end an evening of relaxation.
At Outside In Leisure Products, we want to help you get the spa tubs that you are looking for! In order to gain the most benefits, come into our showroom, so you can talk with one of our expert team members about which size, shape and jet pattern would be best for your needs. If you are looking for spa tubs for your home, please come see us and get the selection process started!
---
At Outside In Leisure Products, we offer spa tubs to residents of Greenville, Spartanburg, Anderson, Simpsonville, Mauldin, Powdersville, Greer, and Fountain Inn, South Carolina.