We are one of the best hot tub dealers in Greenville and would love you to come find out why!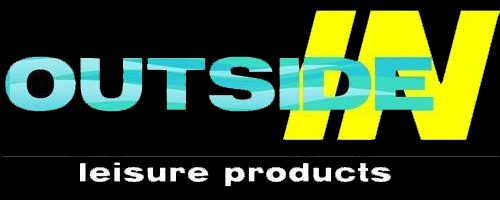 Are you stressed out? Does your job or personal life make you feel tense? Do you have an old injury that often leaves you painfully sore? If you answered yes to any of these questions, our team here at Outside In Leisure Products has the answer for you– a brand new hot tub! We have been the hot tub dealer that people of Greenville, South Carolina have come to for their outdoor leisure needs for over two decades. We would love to show you why we are the best hot tub dealer in the area!
First, you simply cannot beat our level of experience. When you have been working with hot tubs, spas, and other leisure items for as long as we have, you can get a great sense of what will make your customers happy with their purchase. Using this information enables us to help you find out what purchase will be the best one for you and your budget. We know we can help you find the right products to turn your space into your dream space!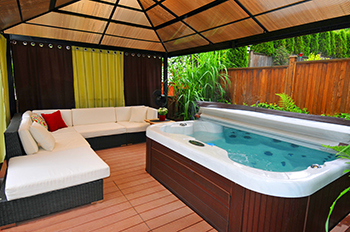 Second, we not only carry a wide variety of sizes, shapes, and styles of hot tubs, but we also carry all the maintenance products that you'll need in order to maintain your hot tub. Because we are not just a hot tub dealer, but also a hot tub accessory and chemical supplier, we can help you with every step of your hot tub purchase. We can also assist you days or weeks or even months or years down the line when you have hot tub maintenance questions.
Lastly, we are a hot tub dealer who wants to make our customers quite literally as comfortable in their new hot tubs as possible! If you are interested in a hot tub or spa, let our team at Outside In Leisure Products assist you today.
Our products are factory-direct and available at the best prices.
There are lots of benefits of installing a hot tub at your home!
I would not buy from anyone else.
"Scott has gone out of his way to help us keep our pool and spa going. We really appreciate everything he has done. would not buy from anyone else. We can't thank him enough for all he has done. We have bought 3 pools for each house we have owned. At the first house, we had to have a liner replaced right after it was installed. We have known Scott and have been dealing with him for over 7 years now. We recently bought a spa, and we hope to get an in-ground pool in the next few years. Scott has helped us on his days off and texted us late at night when he was available to help with treatments. He has even come to our house to help us get things right. If you're looking to buy, I would definitely go to Outside In Leisure Products."
★★★★★ Amanda Parnell