We want to help our Greenville and area customers get the best hot tub supplies available.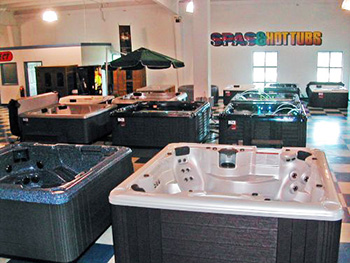 Whether you are a novice or an expert when it comes to hot tub ownership, everyone knows that hot tubs require more than just water to keep them a safe and clean place to relax your troubles away! Here at Outside In Leisure Products, we not only carry a wide variety of hot tubs in many sizes and shapes from all kinds of well-known brands, but we also carry the hot tub supplies that go along with them. With a little bit of information, any of our helpful staff members can get you started with the hot tub supplies that will best suit your needs.
One of the most important things you'll need to keep your hot tub functioning properly is the right cleaning supplies. The chemical balance of your hot tub is essential to not only keep your hot tub working its best, but also to keep you and other occupants safe within the water. A weak chemical water ratio can cause all kinds of mold and bacteria growth inside your hot tub. These growths not only smell bad, but they can also make you sick. On the flip side, too many chemicals in your tub can be damaging to your skin and eyes. Our staff can help you find the proper chemicals, show you how to test the water, and teach you how to get the right chemical balance each and every time.
In addition to your chemical needs, we can help you with cleaners, covers, or any other hot tub supplies that you may need. If you would like to know more about your Greenville, South Carolina and surround area hot tub, we would love for you to come and see us. Stop by our showroom today!
---
At Outside In Leisure Products, we offer hot tub supplies to residents of Greenville, Spartanburg, Anderson, Simpsonville, Mauldin, Powdersville, Greer, and Fountain Inn, South Carolina.