Our billiard tables come from top brands and include all the best features.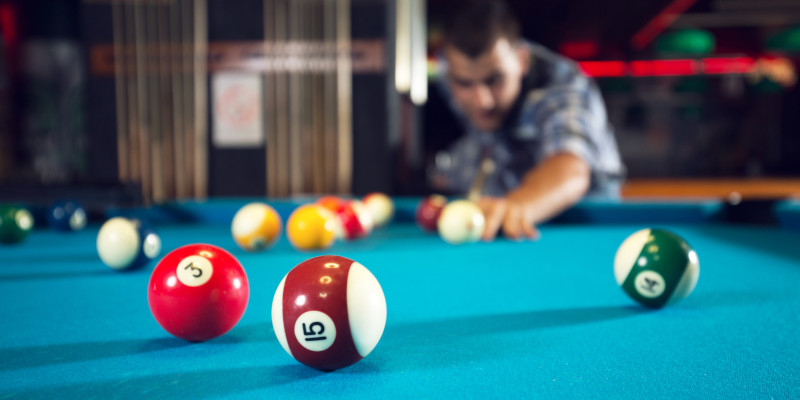 Playing pool is a universally appealing pastime that many people enjoy. The game has been around since the 17th century and continues to be a popular leisure sport that you can participate in without having to go through any training. People of all ages can enjoy a round of pool. Adding a billiard table to your home can also bring a few benefits that may surprise you. You may be able to slow down the aging process by maintaining your physical coordination and using your brain to set up the perfect shot. Playing pool can also stretch and flex your joints, enhance your physical balance, and help you maintain your hand-eye coordination.
These benefits are just a few of the reasons people choose to add billiard tables to their homes. A billiard table is also a fun place to gather with loved ones and have a good time. If you're trying to get your older kids to take some time away from their screens, encourage them to play pool with one another.
If you want to take advantage of these appealing benefits of billiard tables, visit us at Outside In Leisure Products to shop our extensive selection of options. We have two locations for buyers in the Simpsonville, South Carolina area. Our billiard tables come from top brands and include all the best features. We also have a team of experienced individuals who can answer questions about billiard tables and help you select the perfect addition to your game room. If you're concerned about the accuracy of your table, choose one of our slate options that meets the specifications outlined by the Billiards Congress of America. If you're not as concerned, you can shop the wide selection of traditional and convertible billiard tables options as well.
---
At Outside In Leisure Products, we offer billiard tables to residents of Greenville, Spartanburg, Anderson, Simpsonville, Mauldin, Powdersville, Greer, and Fountain Inn, South Carolina.