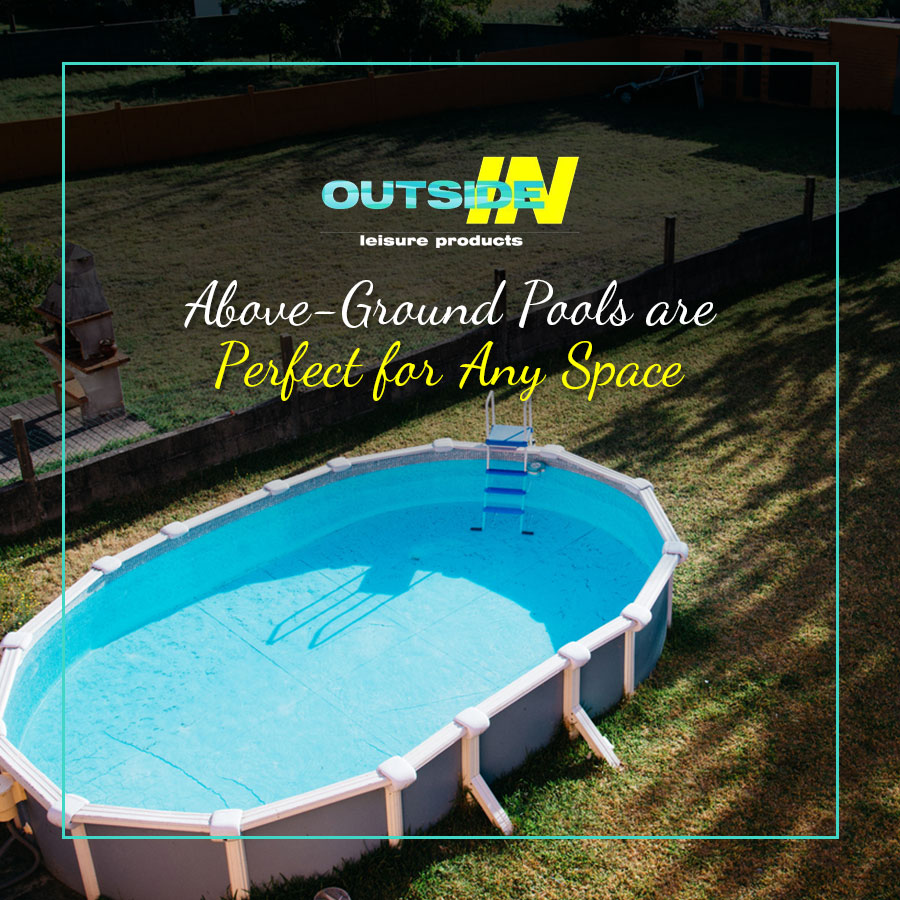 Having a swimming pool right in your own backyard is wonderful. You can swim whenever you want without having to worry about going to the public pool during operating hours. You can go swimming early in the morning, late at night, and any time in between. Plus, all you have to do is step outside your back door and the pool is ready and waiting for you to jump on in. You also will not have to fight crowds, especially for a spot to lay your beach towel out. But what if you do not want to dig a giant hole in the ground, have limited funds, or limited space? Above-ground pools are the answer for you.
Above-ground pools are perfect because they come in many different shapes and sizes. You can pick and choose from what will fit in the space you have available. Above-ground pools are also perfect because they cost less and you will not have to dig a big hole in your yard.  They can also be installed very quickly.  Above-ground pools are less expensive as well, so you get all the benefits of an inground swimming pool without the hefty price tag.
If you are interested in above-ground pools, contact us today at Outside In Leisure Products.  We can help you find the perfect swimming pool for you that will fit in the space you have available. We can also teach you how to care for your pool and maintain it so that your family can swim in safe, clean water.  We can have your pool assembled, installed, and filled with water in no time.