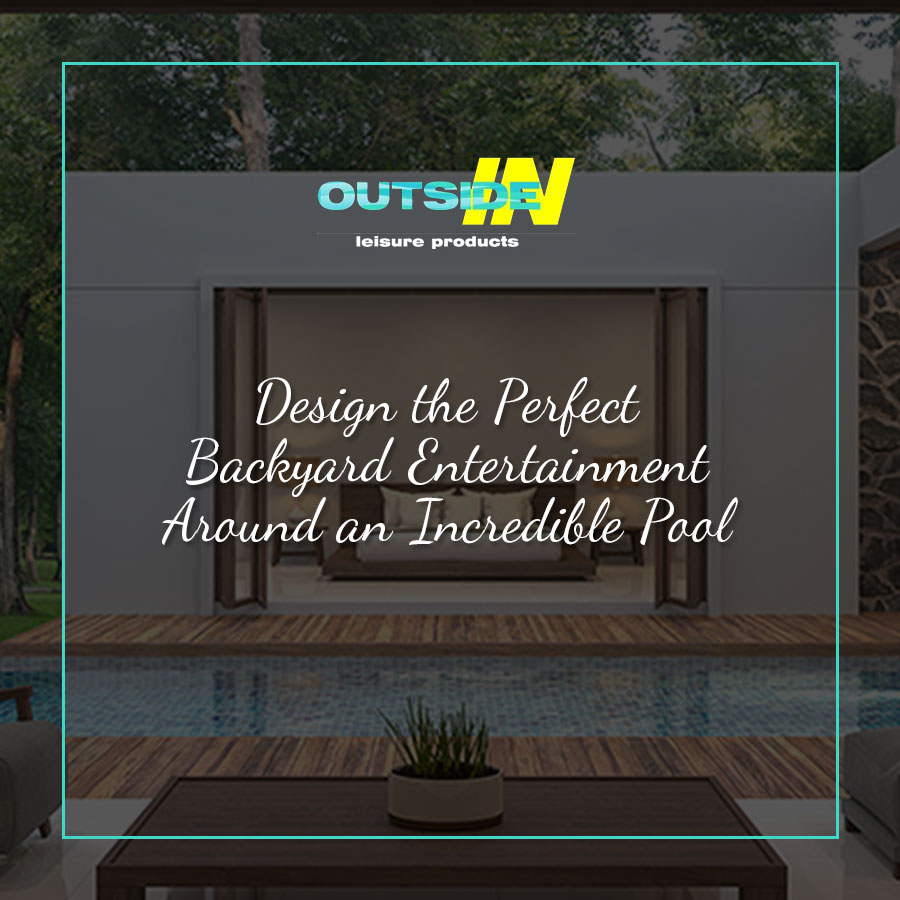 The focus on home décor, and homes designed by professional interior designers, is becoming more and more common. We all want to live in a space that feels beautiful and customized. That's why designing backyards and outdoor living spaces has also become important to homeowners. If you're like most everyone else, the idea of more space to entertain guests is a bonus. You might not want to add on to your physical house but creating an outdoor living area is likely very appealing. You can design the perfect backyard entertainment around an incredible pool.
Whether you choose to have an in-ground or above-ground pool installed, you can customize the setup, so that you have the exact amenities that you want. You may want a covered area for seating and dining. And you may want a partial outdoor kitchen with a sink and grill. Surround sound and a giant movie screen may also be on your wish list. Additional amenities could include an outdoor bathroom and place to shower off and change, a hot tub, diving boards, slides, etc.
The variety of options available to you as you're designing your dream pool setup is an extensive list. One of the best ways to decide what you want is to determine what you, your family, and guests would most enjoy. What matters most to you? What isn't as important? There are so many ways to customize your pool and to make it exactly what you want, so dream big and create something you'll love.