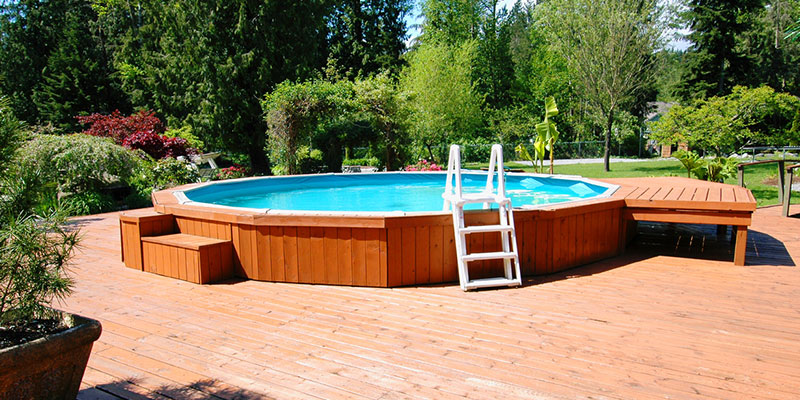 When it comes to putting in a pool on your property, there are a lot of decisions you'll need to make. One of the biggest decisions is whether to choose an in-ground or above-ground swimming pool; both options have their own pros and cons. To help you decide which of these options is right for you, in this article, our team at Outside in Leisure Products will go over some of the relative benefits and drawbacks of in-ground and above-ground swimming pools.
In-Ground Swimming Pools. Installing a permanent in-ground pool can add value to your home, as well as provide a great water element to your backyard landscape. There is also a lot of flexibility in design, materials, and extra features like waterfalls to let you create something truly unique. However, in-ground pools also require a greater up-front investment, and the yearly maintenance costs can quickly stack up as well.
Above-Ground Swimming Pools. In contrast, above-ground swimming pools generally don't add any value to your home, as they are not a permanent part of the property. If you don't care about that aspect, however, above-ground swimming pools offer a wealth of benefits. For one, they are far more affordable than their in-ground counterparts and can usually be installed in just a couple of days, meaning you can enjoy your new pool sooner. We at Outside in Leisure Products offer a wide variety of above-ground pool models to choose from, so you won't have to worry about losing design flexibility, and we provide expert installation services to go with them.
We at Outside in Leisure Products hope that this information has been helpful in your decision on whether to get an in- or above-ground pool. If you have further questions, you can always reach out to our experts to learn more.