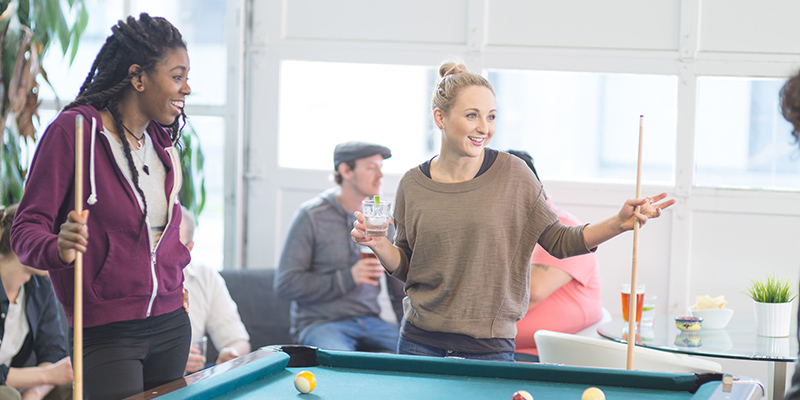 Outfitting your home to be functional for day-to-day use, and to be fun and entertaining for occasional events, can be a struggle in a lot of different ways. First off, it can be a financial burden. You likely feel the need to have the perfect home décor set up. In addition, you want to have exciting ways to provide entertainment to guests when you do host. Most options mean spending a lot of money. Another issue is space. You may not have the square footage in your home to have a huge theater room or an indoor racquetball court, and you may not have the space in your backyard for a pool or other amenities. However, pool tables are a great way to add something fun to your home without breaking the bank and without requiring a lot of space.
You can create a comfortable and entertaining setup with a TV, a good lounging space, a pool table, and a mini wet bar. You could make your house the place that everyone loves to visit.
Pool tables are such a classic and simple way to kick back and relax with friends and family. You can play serious games of billiards or keep it casual. With the new convertible tables, you can also enjoy several other fun options, without having to take up more space. It is an inexpensive but great way to liven up your entertainment.