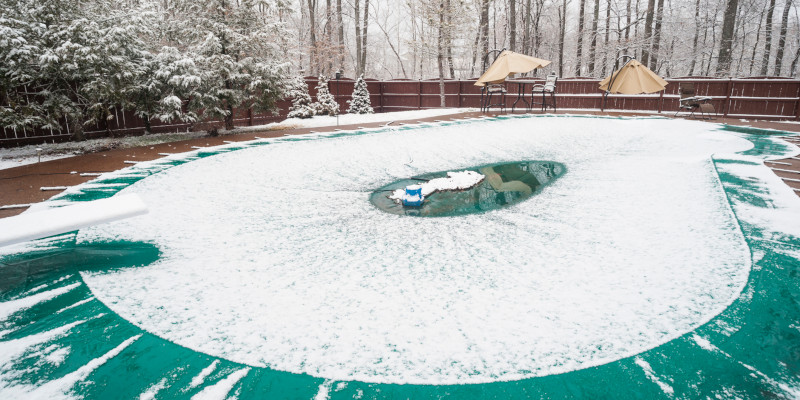 While swimming season may have come to a close, the responsibilities of caring for in ground swimming pools continue on. What exactly does your pool need to get through to next season? We have a few tips.
Algaecide: This water additive helps keep algae away for the winter and makes for an easier opening next season.
Drain Your Pump: Preventing frozen pipes is essential an essential part of caring for in ground swimming pools. Ensure that excess water is drained for all motorized parts, and that water is removed from your pool cover to prevent it from freezing as well.
Keep Critters Out: Make sure your pool is fitted with a properly sized cover to keep out dirt, debris and any other unwanted pests. Safety covers also help prevent accidental drownings during the regular season.
Don't Play 'Ring-Around-the-Pool': As many pool owners know, without proper care through the off-season, spring can bring out a nasty waterline ring around the pool that requires time scrubbing and preparing it for the next round of swimming fun. To help prevent this, add an enzyme product to the water during the winter to help break down any non-living organic contamination in the water.
In ground swimming pools offer a relaxing atmosphere to your home and yard. Caring for them throughout the year can be a big job, but our expert team at Outside In Leisure Products can help. From chemicals, filters and safety equipment to pool toys, covers and liners, we offer high-quality products to enhance your pool ownership experience. If you have any questions or concerns about caring for your pool, call us today!