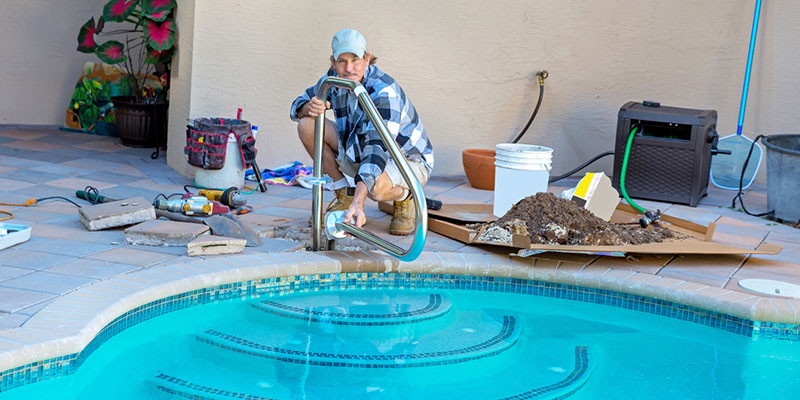 When it comes to home improvement, there are some projects that are well-suited for a DIY approach, while others really should be left to professionals. Adding a pool to your property falls into the second category, and you'll need a professional pool company to make sure everything is installed correctly. We at Outside in Leisure Products know that comparing different pool companies to find the right one for you can be a confusing process, so to make it easier, we have put together this list of qualities that reliable companies have in common.
Proper Insurance. The first thing that all reputable pool companies have in common is proper insurance coverage. Any kind of construction project involves some level of risk, so a responsible company will carry comprehensive liability and workers' compensation insurance to protect you in the event of an accident on the job. We at Outside in Leisure Products are ready to provide copies of our insurance documentation to all our clients–if a company hesitates to do the same, we suggest you keep looking.
Licensing and Experience. The next qualities that reliable pool companies share are up-to-date licensing and thorough experience in the field. A reputable company should be ready to provide documentation of their trade licenses in order to assure clients that they are qualified to do the job, and ideally you should choose a company that has been in business for at least five years to ensure that the technicians have sufficient practical experience. Our team at Outside in Leisure Products has been in business for over 20 years, so you can count on us to deliver the top-notch results you deserve.
Solid Portfolio. The last quality of a reliable pool company that we'll go over here is having a solid portfolio. A pool company should take pride in its work and stand behind its results, and the most effective way to demonstrate this pride is to keep a portfolio of their past products. This may take the form of a physical photo album showing the finished results of previous projects, or an online archive of the same. We at Outside in Leisure Products are happy to show you pictures of our past work to give you an idea of the caliber of results you can expect from our team.