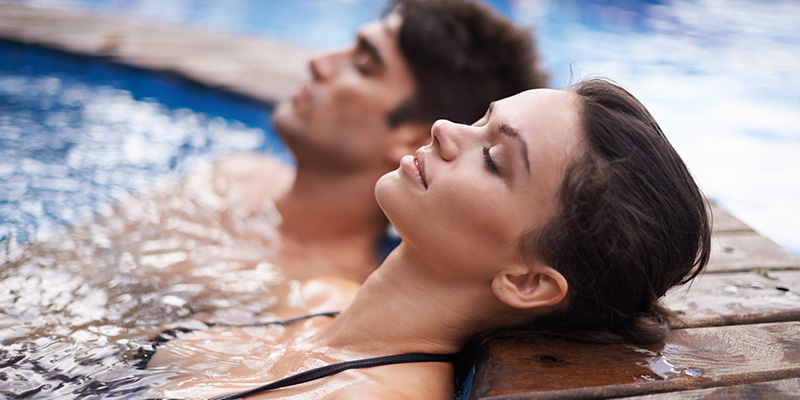 The daily grind of work, house maintenance, and to-do lists can become overwhelming. Many people struggle to find a good way to kick back and relax. Although watching TV is often the go-to way to end a long day, you might find that it doesn't usually leave you feeling calm, refreshed, and ready for a new day. Spas, are a great way to relax, and having one installed in your backyard could be just what you need.
Not only do spas offer a place to sit and relax, they are also the perfect spot for entertaining guests. Whether you have people staying with you from out of town, or friends coming over to hang out, everyone loves the chance to sit in a spa and let their troubles melt away. Spas also have jets that can massage and release tension from your body. Between the soothing warmth and massaging, you may find that a spa is well worth the investment.
Spas are also simple to maintain and don't have a large footprint. Even if you have a small backyard space, you could still enjoy all the benefits of having one installed. People of every age enjoy the chance to sit in or play in a spa. With easy controls, you can adjust the temperature and keep it safe for even little ones. There are a variety of styles and sizes that you can choose from based on what best fits your space. You'll love the benefits of having this relaxing place just outside your backdoor.