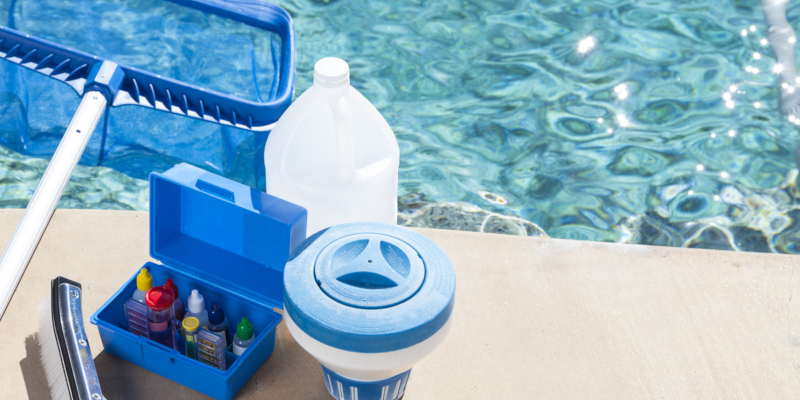 Swimming pools are fun for people of all ages!  When you have a pool on your property, you automatically increase your property value and have a great place to gather with family and friends, making lasting memories and having fun in the process. A swimming pool makes everything more fun, especially when you take good care of it.  Swimming pool equipment will provide you with everything you need to take care of and maintain your swimming pool. There are also many different things that you can buy to make swimming more fun for everyone.
Whether you have an above-ground swimming pool or an in-ground swimming pool, you still need swimming pool equipment to help you keep your pool clean and well maintained.  You will need to have the tools and equipment necessary to make sure chemical levels are where they should be to make sure that the water is clean and safe to swim in. You will also need things like filters, cleaning nets, and possibly even a pool vacuum. These things will help make sure your experience in your pool is an enjoyable one.
Swimming pool equipment also includes fun stuff too like swimming pool toys, floaties, goggles, and even pool games.  These things can enhance your swimming experience and make it fun for everyone.
If you are in need of swimming pool equipment for the swimming pool on your property, stop by Outside In Leisure Products today.