Leave the science of pool chemicals to us, and we'll give you easy answers!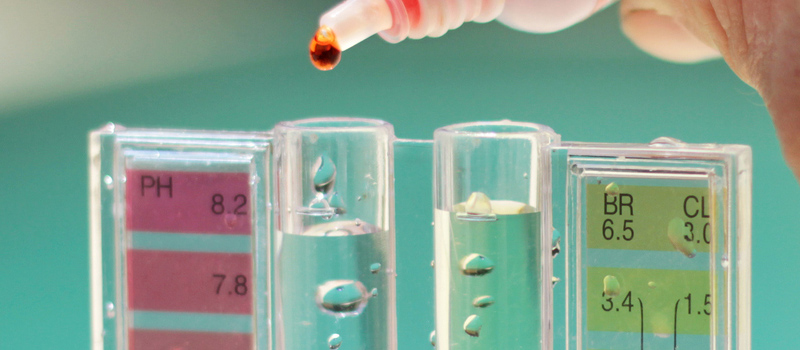 It might seem like keeping your pool water balanced and clear is a bit like solving a complex scientific experiment. Here at Outside In Leisure Products, we assure you that with our help and wide variety of pool chemicals, it can be an easier process than you might think. There is a scientific element to it, of course, but we'll simplify things for you, so you can have a pool that is always ready for a refreshing dip.
Our knowledgeable staff will listen to what symptoms your pool is exhibiting and conduct pool water testing on a sample you bring us. That will tell us what pool chemicals your pool needs. We'll also need to know the capacity of your pool, so that we can provide you with instructions on the right amount of each chemical to add. Typically, when someone tells us they just cannot get the water balanced, we find out that they've used the right chemicals, but added too much or too little to get the desired result. Adding too much of something often results in needing yet another chemical, so coming to us for your pool chemicals can often save you money.
In addition to pool chemicals, our Anderson, South Carolina pool store also carries cleaning supplies, pumps, skimmers, and other accessories that can prove helpful at getting your pool in top condition. We are happy to answer your questions about these and provide instruction for the use of such accessories.
You can have a sparkling, clear pool of water with our help. Bring by a water sample today, and let us help you learn more about pool chemicals and how to use them properly. We look forward to serving your pool supply needs.
---
At Outside In Leisure Products, we offer pool chemicals to residents of Greenville, Spartanburg, Anderson, Simpsonville, Mauldin, Powdersville, Greer, and Fountain Inn, South Carolina.