Swimming Pools, Greer, SC
Our team offers the best in in-ground and above-ground swimming pools to let you enjoy the water whenever you like.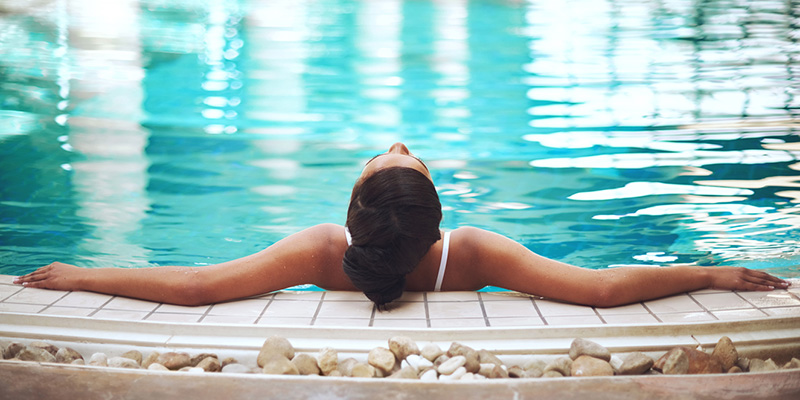 Here at Outside In Leisure Products, we understand just how hot a Greer, South Carolina summer can get. During these excruciating months, when the temperatures often climb into the nineties by 10 am and the humidity makes the air feel like a wet towel, one of the best sources of relief is to relax in a cool swimming pool. Many families make do with occasional visits to a public pool, but long for the convenience of a private one. If you are tired of hauling your swimming gear back and forth, of losing goggles or towels, of having to share a swimming pool with a hundred of your closest friends, we at Outside In Leisure products can help. We offer a wide range of both in-ground and above-ground swimming pools to give your family the perfect place to cool off this summer.
Our team has over 20 years of experience in installing swimming pools of all shapes and sizes. We can help you select the perfect pool option for your home that will make the best use of your space and provide all the convenience, relaxation, and fun that you're looking for. Our in-ground swimming pools are all steel-sided and vinyl-lined to provide maximum durability and ensure that you can enjoy your pool for years to come. On the other hand, if you choose an above-ground pool, you'll still get everything you need to enjoy and care for it, including the pool walls and frame, a heavy-duty liner, a pump and maintenance system, a start-up chemical kit, and more. We are also happy to answer any questions you have and provide expert tips on how to keep your pool in the best condition.
We Offer Superior, Factory-Direct Products at Great Prices!
Using Too Much Water for Your Pool? These Tips Can Help
Look at Some of These Beautiful Pools
Great pools, good prices, and very efficient.
"Great pools, good prices, and they are very efficient at installation - a date was set and they were on point, did their job and did it correctly. That seems to be rare for pool companies nowadays. These guys mean business. Definitely would recommend. "
★★★★★ Nick H.
Are you ready to find out how much your vision for your backyard will cost? Schedule an estimate now.
We at Outside In Leisure Products want to help you and your family stay cool this summer and each one after that. If you are interested in adding a swimming pool to your home,
give our team a call
to get started.
---
At Outside In Leisure Products, we install swimming pools for residents of Greenville, Spartanburg, Anderson, Simpsonville, Mauldin, Powdersville, Greer, and Fountain Inn, South Carolina.
Similar Services We Offer: