We have all the pool parts you need to keep your pool ready for swimming whenever you want.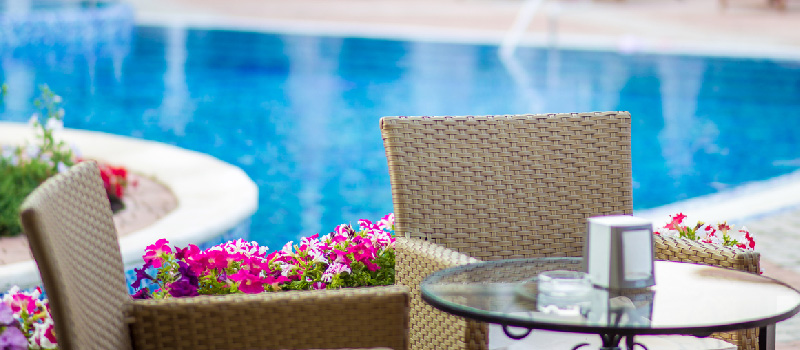 Here at Outside In Leisure Products, we know that having a pool is a real perk in the summertime, especially in areas like Greer, South Carolina. A pool is a great place to relax and escape from the heat, and all from the convenience of your own home. However, this convenience does have some downsides, and one of the potential drawbacks of having your own pool is having to take care of the maintenance yourself. Fortunately, we at Outside In Leisure products can help you with that—we offer all the high-quality pool parts you need in order to keep your pool in peak condition.
Pool parts refer to a broad category of supplies that are used to keep swimming pools safe and clean. For safety, your pool needs proper ladders and rails to prevent fall accidents while entering or exiting the pool. To ensure cleanliness, you need things like skimmers to remove debris and proper chemicals like chlorine to keep the water free of germs. In fact, how clean your pool is can be directly linked to how safe it is, as dirty or improperly treated water is a vector for many illnesses. Additionally, you need a reliable way to test your pool's chemical balance, as too little chlorine, as mentioned, leaves you vulnerable to sickness, while too much can cause skin or eye irritation. Our team can help you find the supplies you need to keep your pool in ideal shape for swimming.
We at Outside In Leisure Products know that you care about your pool, and we want to help you get the most enjoyment from it year after year. If you have questions about what pool parts you need in order to maintain your pool, call our team today to consult with one of our experts.
---
At Outside In Leisure Products, we offer pool parts to residents of Greenville, Spartanburg, Anderson, Simpsonville, Mauldin, Powdersville, Greer, and Fountain Inn, South Carolina.