We have two fully-stocked pool stores with all the pool chemicals you need and information about their use.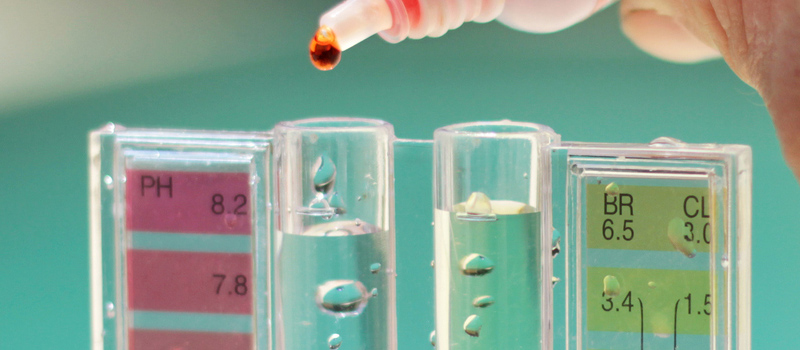 Pool chemicals can be confusing whether you have had a swimming pool for many years or you are just getting started with one you've purchased from us at Outside In Leisure Products. Which ones to use all the time, which pool chemicals to use for a specific issue, how much to use, how to use them, and other questions often come to mind. We are happy to demystify these concerns and assist you as a valuable resource to keep your pool water balanced and safe for your family.
We have more than 20 years of experience assisting pool owners in the Greer, South Carolina area with understanding pool chemicals. Our pool store is fully stocked with everything you need to keep your water clear and ready for a swim. We can test your pool water to let you know what is needed, and if you tell us the capacity of your pool, we can advise you on how much to add and the right way to do so. We'll also caution you if swimming should be delayed while the pool chemicals get distributed and make the water safe again.
In addition to pool chemicals, we also offer the other supplies you'll need to keep your pool clean, such as skimmers, pumps, and cleaning supplies. We can even show you how you can test your pool water at home in an effective manner so it can be done regularly for optimal control over water balance. It is always better to make adjustments on an ongoing basis to keep the water at the right pH than it is to try to compensate later for a green or cloudy pool.
If you have any questions about pool chemicals or need to restock your supplies, don't hesitate to stop by either of our locations.
---
At Outside In Leisure Products, we offer pool chemicals to residents of Greenville, Spartanburg, Anderson, Simpsonville, Mauldin, Powdersville, Greer, and Fountain Inn, South Carolina.