Our swimming pools are constructed and installed with quality to give you many years of enjoyment.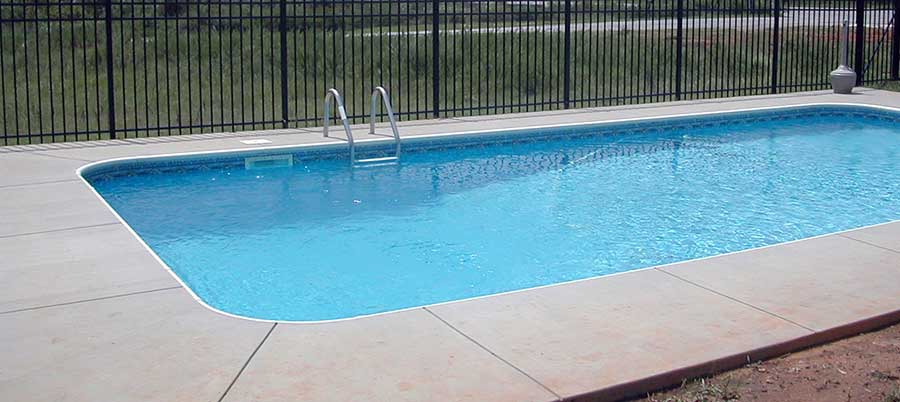 We enjoy many sunny days here in the Spartanburg, South Carolina area, and if you've been dreaming about lounging by a pool or enjoying the entertainment and health benefits that swimming pools afford, here at Outside In Leisure Products, we can help make that a reality. We install both in-ground and above-ground swimming pools with more than 20 years of experience to make your project go smoothly. With our dedication to customer service to assist you with choosing the right pool for your needs and our financing plans, you could have one of our swimming pools sooner than you might think.
In addition to being the preferred installer of swimming pools in the Spartanburg area, we also carry everything you'll need to keep your pool in top condition and ready for your swimming pleasure. We offer all the equipment needed for maintaining swimming pools, as well as the chemicals, filters, and other supplies for keeping the water balanced and sparkling clear. And we don't stop there – we also have several toys to increase the enjoyment of your pool.
Whether you opt for a vinyl-lined in-ground pool package or the exceptional quality of a Vogue above-ground pool, you can be confident of the quality and our attention to detail when installing your new pool. We'll walk you through everything you need to know so you will get nothing but pleasure from your pool in the years ahead. Contact us today to get started learning about swimming pools and what we have to offer.
---
At Outside In Leisure Products, we install swimming pools for residents of Greenville, Spartanburg, Anderson, Simpsonville, Mauldin, Powdersville, Greer, and Fountain Inn, South Carolina.
Similar Services We Offer: