We offer a variety of in-ground pools to meet your needs in Greenville.
If you are committed to adding an in-ground swimming pool to your backyard this year, then you shouldn't have to settle for something you don't love. At Outside In Leisure, we are committed to providing our customers with top-quality brands, no matter the scope and size of their outdoor living goals. When you shop in-ground pools with us, you'll find just the options you are looking for at our showroom, and you can select the swimming pool, equipment and products you need to enjoy your backyard all summer long.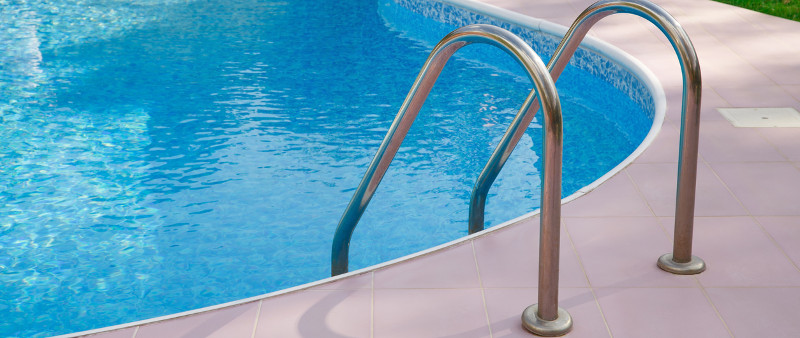 If you have shopped for in-ground pools at other places only to find that they are "one size fits all," you can expect something different with us at Outside In Leisure. Not only do we offer a variety of in-ground pool shapes and sizes, but we'll also help you compile the complete equipment package you need to get the most from your new outdoor addition. Whether you plan to put your feet up after a long day at work or you want to host your friends and family on the weekends, you'll find our high-quality selection and service are hard to beat.
If you're ready to invest in a pool or spa, you've come to the right place!
Why We are the Preferred Source for In-Ground Pools
Investing in an in-ground pool is not something most homeowners do lightly. You want your selection to fit your needs and utilize the available space you have at your Greenville, South Carolina property. After you spend some time checking out the other places, we are confident you'll turn to us at Outside In Leisure Products because we are the preferred source for in-ground pools. Here's why:
Experience- We have over 20 years of experience with in-ground pools and other home additions for relaxation, fun, and entertainment.
See Full Models- You won't have to shop for in-ground pools from a catalog, as we have a large showroom that lets you see them in person to best understand the quality and features.
Support- We don't just install in-ground pools and then walk away. We are there to support you with pool supplies, pool parts, and pool care advice so you can get the most from your swimming pool for many years to come.
A Rated- We are proud of our A rating with the Better Business Bureau.
Two Locations- We have two locations to serve you in Anderson and Greer, South Carolina.
Financing Plans Available- You won't have to wait until you've saved up enough money for your new pool, as we can arrange financing for in-ground pools over $1,999, so you can spread out the financial aspect of your purchase.
Dedicated Staff- You will be able to get every question you have answered to your complete satisfaction so you know exactly what to expect. You'll enjoy our friendly and caring attention to detail from start to the completion of your pool installation.
Reduce your energy bills & protect the environment with these water conservation tips.
You won't believe the extensiveness of our selection and quality of our products!
Very efficient with installation.
"Great pool, good prices, and they are very efficient with installation. A date was set, and they were on point. They did their job and did it correctly. That seems to be rare for pool companies nowadays. These guys mean business. I definitely would recommend."
★★★★★ Nick Hunnicutt
Dreaming of a pool? Don't wait-- contact us today to find out more and see what's in stock!
At Outside In Leisure, we have the largest retail showroom in the Upstate, where you can actually see our
in-ground pools
in person before selecting the one that will be the right addition for your home in Greenville, South Carolina. We have over 20 years of experience helping our customers find the swimming pools, pool tables, and equipment that make entertaining and relaxing fun and easy.
Call
or come by today to get started!
---
At Outside In Leisure Products, we install in-ground pools for residents of Greenville, Spartanburg, Anderson, Simpsonville, Mauldin, Powdersville, Greer, and Fountain Inn, South Carolina.